COVID-19 Update:
We are open and here to help you. Take care of yourselves and each other.
Learn More
Numeracy CAN U CARDS Yrs 1-3 Platform 1 Bk 2
-
A creative approach to consolidating essential skills Yrs 1-3 Platform 1 Bk 2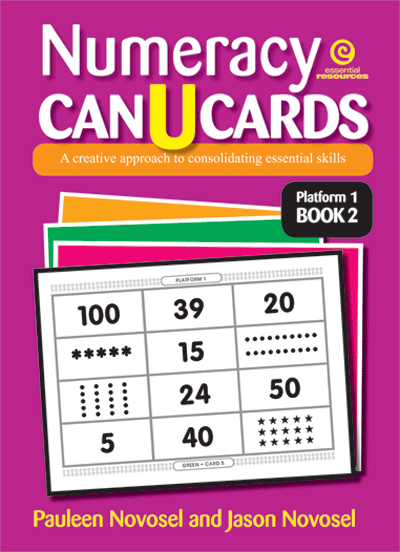 Ease the pressure. This series provides fulfilling activities that draw students into numeracy practice and complement the teaching of basic mathematical concepts. It encourages exploration and discussion while maintaining the focus on the essentials. CAN U CARDS have a self-explanatory, simple design, requiring minimal preparation time, and they are organised in developmental progressions, yet have the flexibility for use within a range of learning abilities and contexts.