COVID-19 Update:
We are open and here to help you. Take care of yourselves and each other.
Learn More
Non-fiction in the Classroom Bk 2 Ages 11-13
-
Language and reading activities to enhance students' ability to engage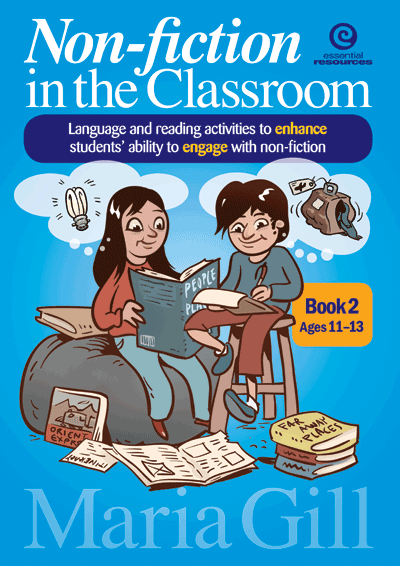 If students are to be successful at school and in their later lives, it is critical that they gain the skills needed to read and write non-fiction material effectively. These are skills that need to be taught explicitly – and that are easier to teach thoroughly with the support of Non-fiction in the Classroom. This two-book series provides detailed lesson plans with appropriate strategies for students to learn to read non-fiction with understanding and to write appropriately structured non-fiction texts, for example, newspaper articles, recounts, biographies and blogs.