COVID-19 Update:
We are open and here to help you. Take care of yourselves and each other.
Learn More
Thinking about Philosophical Issues – Bk 1
-
A guide to thoughtful discussion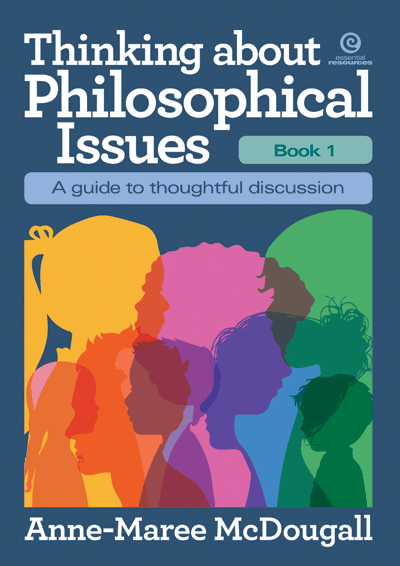 Thinking about Philosophical Issues is designed to stimulate discussion and help students to develop their skills of discrimination and reasoning. The focus is not on finding "an answer" as such but rather on the process you and your students go through to reach one (or more). Like the discussions it inspires, this resource can be taken in many different directions. You can pick the questions that suit you and your class and, in turn, give students the opportunity to choose the ones they are most interested in.