COVID-19 Update:
We are open and here to help you. Take care of yourselves and each other.
Learn More
An Action Research Project with SOLO Taxonomy Bk 1
-
How to introduce and use SOLO as a model of learning across a school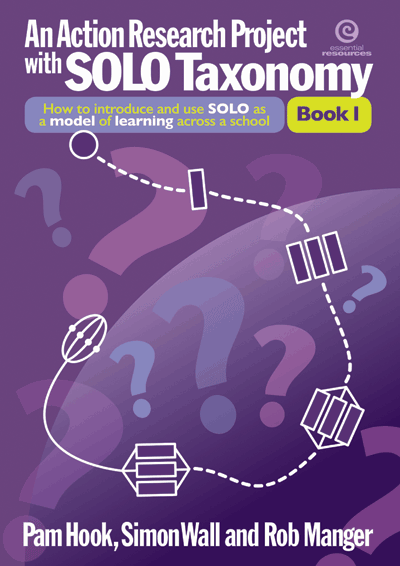 For a simple and robust way of classifying surface, deep and conceptual learning outcomes in the classroom, schools and teachers are increasingly turning to SOLO Taxonomy. This book shows how anyone can reap the benefits SOLO offers by integrating it into the classroom setting. It identifies a range of well-tested, practical strategies, along with online and other resources that will support its implementation. Strongly grounded in classroom experience, it also features a case study of how SOLO was integrated as a model of learning across one school. It also draws on students' and teachers' comments about their first-hand experiences of SOLO.